Chotoku Kiyan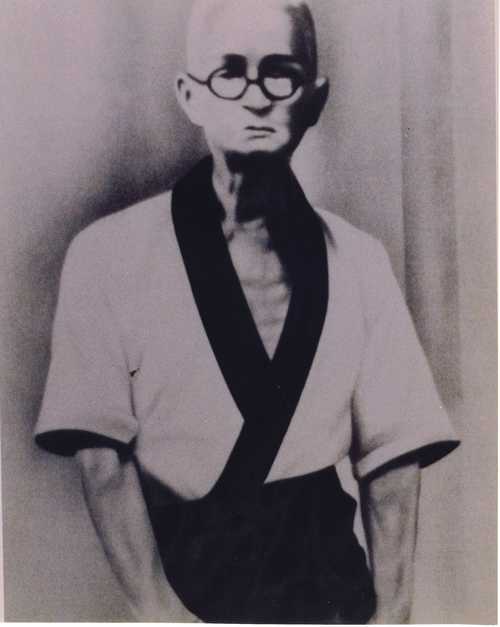 Chotoku Kiyan
Master Kiyan was the son of a high-ranking official in the Okinawan royal court. As a weak and sickly child, Master Kiyan overcame his poor eyesight and small size to become a renowned master through constant practice, perseverance, and hard training. Master Kiyan studied under some of Okinawa's most prominent martial artists. Three of his most famous teachers were Sokon "Bushi" Matsumura, Yasutsune Itosu, and "Peichin" Oyadomari.
Master Kiyan was known to have recited a phrase from his father: "Proficiency in karate doesn't depend on natural talent and ability, but on constant practice." Known as an innovator, Master Kiyan contributed much to the body of karate knowledge. He was small and had to adjust his skills to his small stature. This led to innovations in taisabaki, kicking and jumping techniques. He never backed up, but preferred to move forward at a diagonal when defending.
Master Kiyan is considered one of the most influential practitioners and teachers of Shorin Ryu. He created the Shobayashi style of Shorin Ryu, and his students founded many other styles of Okinawan Karate-do including Isshin Ryu, Matsubayashi Shorin Ryu, Shorinji Ryu, and Shorinji Ryu Renshinkan.